Escorts Ibiza Vip
HIGH CLASS ESCORTS in IBIZA
The Ibiza escort agency The Golden Models presents high-level escorts in Ibiza, and we are specialists in offering you a unique and exceptional experience with luxury Ibiza escorts on the paradisiacal island. We offer you the opportunity to meet a wide variety of elite scort ibiza girls.
The Golden Models Ibiza luxury escort agency is one of the most prominent and recognized on the island, and this is due in large part to the fact that we have extensive local experience and our commitment to clients throughout the year. Although it is true that every summer, new agencies that operate in the high season appear and arrive in Ibiza, we stand out from all of them for being a company that has its roots on the island and that offers its services constantly throughout of the whole year. We have been managing high-level appointments since 2007, a time that we have used not only to expand our client portfolio but also to lead and professionalize the sector on the island.
Ibiza is known worldwide as a luxury tourism destination, which attracts a large number of national and international escorts. These escort girls can be found in discos, beach clubs and, of course, in specialized agencies like ours.
The advantage of booking an appointment with an Ibiza escort through an agency like The Golden Models Ibiza lies in the guarantee of confidentiality and security that we offer. And the high levels of demand that escorts must overcome in order to collaborate with the agency, thus ensuring a select group of models and escorts in Ibiza exclusive to clients.
At our luxury Ibiza escorts agency, all the models sign confidentiality documents, ensuring that the privacy of our clients is respected at all times. In addition, we strive to guarantee safety during the appointment, carefully selecting the girls who collaborate with us and making sure that they meet the highest standards of quality and professionalism.
Being a local agency that operates throughout the year, TGM Ibiza has a deep knowledge of the island's environment, culture and trends. This allows us to offer our customers truly authentic and personalized experiences, tailored to their individual preferences and tastes. We know the most exclusive and charming places on the island, as well as the most exciting and luxurious activities that can be enjoyed in Ibiza. This allows us to offer clients the possibility of living unique and unforgettable moments with our beautiful companions.
We also pride ourselves on our ability to identify and collaborate with ibiza escorts as well as the most distinguished on the national and international scene. These high-end escorts come from different nationalities and are carefully selected for their beauty, elegance, skills, and sophistication. Our wide selection of models guarantees that each client will find the perfect company to make their visit to Ibiza unforgettable.

EACORT IBIZA ESCOURTS EXCLUSIVE
Our commitment to excellence also extends to our available services and experiences. Offering in this way a wide range of options, from intimate and discreet appointments to company for social events and complete luxury experiences. Our versatility allows us to satisfy the needs and desires of all those who entrust their appointment to our Ibiza escort agency.
In our team, we understand that each client is unique and that their expectations and requirements may vary. Therefore, we strive to offer exceptional service that adapts to the individual preferences of each person. Whether you are looking for an intimate and discreet appointment, a company for a social event or a complete luxury experience, that is why the agency has the ability to adapt to your requirements and exceed your expectations.
In addition to the diversity of high-end models, we also have a highly trained and experienced team, always available to assist our clients at every step of the process. From selecting the perfect Ibiza luxury escort, to planning activities and events, our team is ready to provide expert advice and support at every stage of your experience with us.
The island of Ibiza is a fascinating and lively place, and at this Ibiza escorts agency we strive to make the most of the possibilities it offers. The models that collaborate with the agency are mostly familiar with the island and know the best beaches, restaurants, bars and clubs, which allows them to offer our clients personalized recommendations and unique experiences, if you had not previously organized your experience. .
We understand that modern life can be stressful and exhausting, and that is why eacorts Ibiza strive to offer moments of relaxation and enjoyment to our clients. Whether you want to spend a few quiet hours in the company of a beautiful lady or live an unforgettable adventure on the island, these Ibiza escort girls are more than capable of pleasantly surprising you with their virtues.
The satisfaction of our clients is our main priority, and at The Golden Models Ibiza we constantly strive to improve and refine our services. We listen carefully to the opinions and suggestions of our clients, and we strive to implement changes and improvements that allow us to continue being leaders in the luxury sector eacort Ibiza.
Our dedication to excellence and customer satisfaction has allowed us to build strong and lasting relationships with our regular customers, who trust us time and time again to provide them with distinguished island experiences. We are proud of our reputation as one of the best escort agencies in Ibiza, and we strive to maintain and surpass ourselves at all times.
IBIZA
EACORTS EXPERIENCES ON ANOTHER LEVEL
The Golden Models Ibiza is a luxury Ibiza eacort agency that offers a unique and exceptional experience on the paradisiacal island of Ibiza. Our commitment to quality, confidentiality and security, as well as our exclusive selection of high-level international models, guarantee that our clients live unforgettable moments full of emotions in this emblematic destination. Whether you are looking for an intimate and discreet experience, a company for social events or a luxury trip on the island, our agency has the experience and knowledge necessary to organize everything you can imagine with attention to every detail.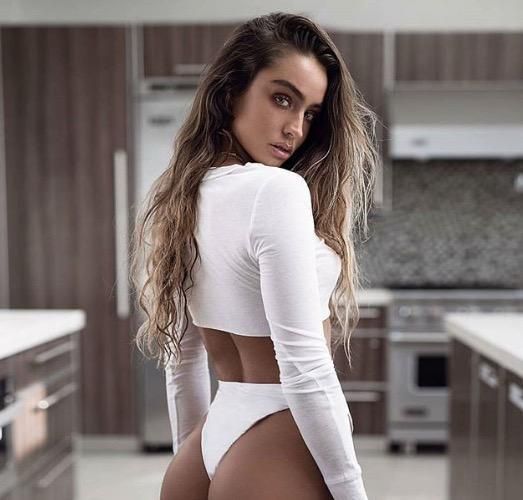 Additionally, our highly trained and experienced team is available 24/7 to ensure that every aspect of your experience with us is seamless and hassle-free. From selecting the ideal companion to planning activities and events, our team will ensure that your time in Ibiza is truly unforgettable.
Our mission at TGM Ibiza escorts agency is to provide our clients with exceptional and memorable experiences, and we believe that our personalized approach and commitment to quality enables us to achieve this goal. With our wide variety of models and services, we are sure that we can offer our clients the perfect experience that suits their individual needs and desires.
That is why we pride ourselves on our innovative and creative approach to offering unique and exciting experiences to our clients. We are constantly looking for new ways to improve and expand our services, and we stay up to date on the latest trends and developments in the adult entertainment industry.
Some of the experiences we offer include:
– Erotic massage sessions in Ibiza: Our models, (not putas Ibiza) are trained in a variety of massage techniques and relaxation therapies, which allows them to offer our clients moments of peace and tranquility amidst the turmoil of Modern life.
– Private parties and special events: If you are looking for a truly unique and memorable experience, the exclusive Ibiza eacorts are available to attend private parties and special events. Whether you want a low-key celebration in the privacy of your villa, yacht or a spectacular event in an exclusive location, our escorts are ready to make your event more attractive and fun.
– Outdoor adventures: Ibiza offers a wealth of opportunities to enjoy the natural beauty and splendor of the island. These call girls in Ibiza not putas Ibiza will be happy to accompany you on hiking tours, bike rides or underwater explorations, making sure you enjoy your time on the island to the fullest.
– Cultural and artistic experiences: Ibiza's rich history and cultural heritage offer a wealth of opportunities to enjoy unique cultural and artistic experiences. Some of the Ibiza center escorts can accompany you to visit the Dalt Vila Castle, a world heritage site, visit a winery for an Ibizan wine tasting, the Salinas de Ibiza and other historical sites, offering you a unique and interesting perspective on the island and his story.
– Dinners and gastronomic events: Ibiza is known for its excellent gastronomy and its vibrant culinary scene. These Ibiza scorts will be happy to accompany you to dinners and gastronomic events, giving you an unforgettable culinary experience in some of the best restaurants on the island.
– Trips and getaways: If you want to explore beyond Ibiza, Ibiza ladies and escorts are also available to accompany you on trips and getaways to other destinations. Whether you want to explore other islands in the Balearic archipelago or visit cities and countries further afield, luxury escort girls will be happy to join you on your adventures.
IBIZA ESCOURTS not PUTAS IBIZA
The Golden Models Ibiza specializes in offering a truly personalized experience tailored to your individual needs and desires. We understand that each client is unique and that their expectations may vary, and that is why we strive to offer a wide variety of models from Spanish escort ibiza not putas in Ibiza and VIP services to organize more than appointments, we create Experiences.
Ultimately, our goal at The Golden Models Ibiza is to provide our clients with an exceptional and memorable experience that exceeds their expectations and leaves them with unforgettable memories of their time on the island with Ibiza girls not Ibiza whores. We believe that our personalized approach, our commitment to quality and our attention to detail allow us to achieve this goal and maintain our position as one of the most exclusive luxury escort agencies in Ibiza.
In addition to the wide variety of experiences and services, we are also noted for our proactive approach to ensuring satisfaction. We are constantly looking for ways to improve and expand our offering, and we value our customers' feedback and suggestions to help us achieve this goal.
We understand that discretion is of the utmost importance to our clients and as such we strive to ensure confidentiality in all aspects of our services. From the initial communication to the end of your experience with us, you can be sure that your privacy and confidentiality will be respected at all times.
TGM Ibiza is more than just a luxury escort agency in Ibiza; is a complete and personalized experience that aims to offer unique and memorable moments on the beautiful island of Ibiza. With our approach always prioritizing quality, confidentiality and attention to detail, we are confident that we can provide our clients with high-level experiences.
We are a unique high class escort agency that not only manages appointments and organizes events on the island of Ibiza but also covers the entire national territory, although its headquarters and creation start from Ibiza. You will not find Ibiza putas on our website, but we are the best opportunity for visitors to the island to meet elite escorts and Ibiza transvestites.
To ensure that the images of call girls in Ibiza that are offered are up-to-date and completely accurate, the information published on our website is constantly reviewed and updated with news…
We look forward to the opportunity to provide you with a unique and exceptional Ibiza experience and demonstrate why we are considered one of the leaders in the luxury Ibiza eacort industry. Feel free to contact our team of trained and experienced professionals to start planning your perfect island adventure. At TGM Ibiza, your satisfaction is our top priority, and we are committed to giving you the luxurious experience you deserve.
The booking process with an escort in Ibiza: Booking an appointment with one of the Ibiza eacorts models is easy and fast. Visit our website and explore our catalog of luxury escorts. Once you have chosen the lady escort that best suits your needs, contact us through the online booking form or by calling, Whatsapp… Our team is available 24 hours a day. day, 7 days a week, to answer your questions, make recommendations, offer advice and ensure an exceptional experience.
Testimonials
Tan bueno que no compartiré mi secreto
Tamara fue impresionante, comunicativa y divertida. Absolutamente apasionada. ¡No puedo decidir si recomendarla a mis amigos o mantenerla como mi secreto mejor guardado!
- Frederic -
So good that I will not share my secret
Tamara was impressive, communicative and fun. Absolutely passionate. I can not decide whether to recommend it to my friends or keep it as my best kept secret!
- Frederic -
El placer de un fin de semana en la mejor compañía
Quería terminar la semana con un poco de diversión. Llamé y acordé reunirme unas horas con la hermosa Cris que me recomendaron en la agencia. El tiempo se detuvo mientras ambos disfrutábamos con pasión. Ella es dulce, juguetona y aventurera. Tendré que volver a verla [...]
- Michael R. -
The pleasure of a weekend in the best company
I wanted to end the week with a bit of fun. I called and agreed to meet a few hours with the beautiful Cris who was recommended to me at the agency. The time stopped while we both enjoyed with passion. She is sweet, playful and adventurous. I'll have to see her again[...]
- Michael R. -
Para disfrutar del paraíso, consulté a The Golden Models
Al principio estaba un poco ansioso por pasar de mi escort de siempre en Ibiza, pero desde el principio la recepcionista de la agencia TheGoldenModels.com me cautivó con su voz y además hizo una excelente elección al guiarme hasta Desiree  que satisfaría mis sueños más  exigentes esa noche. Creo que voy a ampliar mis horizontes en Ibiza a través de la contratación de diferentes modelos cada vez que estoy en la isla [...]
To enjoy paradise, I consulted The Golden Models
At first I was a little anxious to go from my usual escort in Ibiza, but from the beginning the receptionist of the TheGoldenModels.com agency captivated me with her voice and also made an excellent choice to guide me to Desiree that would satisfy my most demanding dreams.  I think I will expand my horizons in Ibiza through the hiring of different models every time I am on the island [...]